This was my post on BackyardChickens.com this time last year.
Ugh .. any other time, I love this time of year .. the fronts move in .. spectacular thunderstorms .. cooler weather .. mud .. fog .. everything screaming "Fall is here .. winter on the way" ...
But "RAIN" has become a "four letter word" in our house .. Until the slab and piers are poured, not a whole lot else can be accomplished. Everything is WET and MUDDY ...
So, THANKFULLY, there was a bit of a break in the weather this week and they managed to get the piers poured. What is visible in the pictures are the forms that are above the ground. What you do not see are the holes they drilled way down into the ground, and filled up with concrete ..
Here is the garage slab form .. still filled up with water .. unable to be poured yet.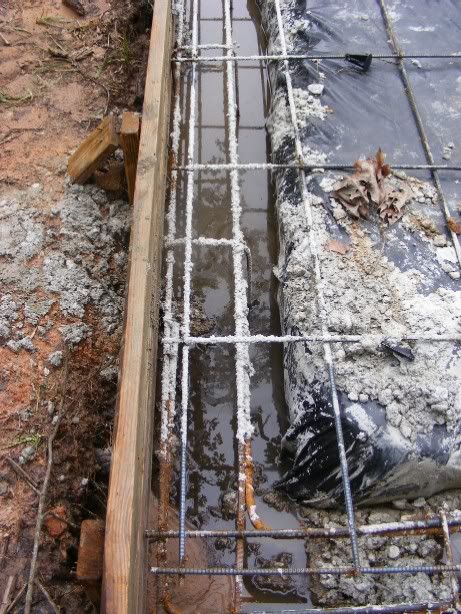 ~~~~~~~~~~~~~~~~~~~~~~~~~~~~~
We've come a long way, baby. April 2010