Comfort, Texas actually.
Several years ago, while Steve and I were visiting the Texas Hill Country, we discovered this little town. Complete with antique shops, historic buildings, and wineries .. it was our choice for a first stop on our Texas Hill Country visit this year.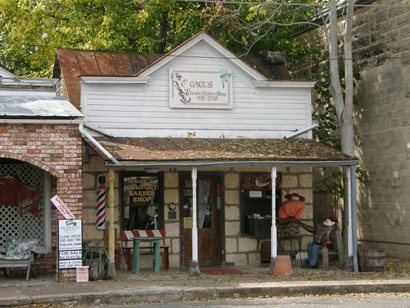 We'll be spending two nights at the
Holekamp House Bed and Breakfast.
It should be a relaxing couple of days .. of course, I'm not sure how excited they are going to be to see us arrive on our motorcycles .. LOL.
Then on to Bandera and the Three Sisters (or the Twisted Sisters, if you prefer). These are 3 very scenic and very curvey highways that God put on this planet strictly for motorcyclists -- well, not really, but we like to think so.
Can October 14 come any sooner??